Happy August!
July has been an eventful month (hence why I haven't posted anything). My lovely DGB and I tried to fill every weekend with a bit of something – after all, it is our birthday month!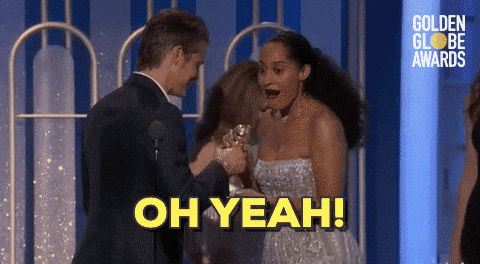 Before we start, here is this blog's places-to-go-to recommendations:
Now let's get started!
Week 1:
My birthday is on the 3rd – and I couldn't have asked for a more perfect day to have my birthday on because everyone gets to chillax the day after… because it's 4th of July!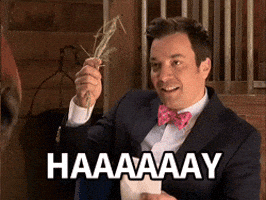 And adding on to that, DGB & I went on a little Santa Cruz boardwalk eating spree, choosing our favorites to grub on. (Video coming soon must I say?) Also – check out this cute caricature we finally got one of ourselves! Finally, after 3 years together!
Despite my birthday being on a Monday, we still went out anyway with a bunch of friends on not only the weekend before BUT ALL WEEKEND and even the night of. They're also so sweet by giving me cakes and balloons! (Yes – I had my own filter for my birthday #soextra).
Every year has been full of crazy celebrations and I'm glad to have friends who love to celebrate with me. Of course, the fun doesn't stop there.
Week 2:
The weekend after, DGB and I went to San Jose's Island Reggae Fest! My group performed for the dance showcase for the second year in a row. This fest is one of my favorites because we also get some food OF COURSE and get some good vibes from the performances (Go Sammy J!).
Week 3:
Now the week after, we celebrate DGB's birthday! Every year, and now a tradition, I order good old cookies and cream/chocolate ice cream cake for his birthday. And every year, I never have enough candles – except this year! ALLLL 26.
Being on a Wednesday, we tried to stay low-key and went to Benihana's with his family right after work. I say "tried" because, after dinner, we went straight to the house where his friends were waiting, and they surprised him with silly strings!
So now in this month, DGB and I both settled in the quarter-life crisis… This is the mid-20s. He even chimed in saying "When my mom was 26, I started kindergarten" (scary).
The list still goes on. We continued the festivities that weekend with a Party Bus celebration for all July Birthdays. We went from San Francisco to Sonoma, 2 hours traffic there and 1.5 hours back – and stopped over at 2 wine spots (unfortunately, don't remember much).
However, from what I do remember, we did stop by Sonoma-Loeb and I would so recommend this place! Jennifer and Kelsey were so amazing and joined in on a great time. They weren't there to serve, per se, they were there to accommodate and they actually made us feel comfortable enough to hang out with them. What's so cool about this winery is that whenever they have a large party, they close off their facilities JUST for your large party, and we had 19!
On to the next spot, which unfortunately I don't remember much, Rancho Maria also accommodated our party by allowing us to buy our bottles, and they poured our wine. Nonetheless, that 100-degree weather did not stop our vibes!
Oh… Did I mention that we had it on this day because it was the Game of Thrones Season Premiere?! We were in the vibeessss with wine and praising the death of King Joffrey.
Week 4:
The weekend after, DGB & I took a small trip to Lake Tahoe. We got to relax at Camp Richardson and I even took a little dip in the water! AND LAWWWWD have mercy do they have some yummy ice cream across the street after all that relaxing. I must say, it truly felt stress-free since most of anything that we do deals with an itinerary.
So, without much on our itinerary, or an itinerary at all, we chilled on the shore and went to eat dinner at what was apparently a new spot in the area called Lake Tahoe AleWorx. This spot is on PUNTO and I would recommend. The pizza was great, music was awesome, and on top of that, this was considered a 22 beer flight combination via technology. Other than the thin crust custom pizzas that you can dip in their basil-infused oil, the beers were poured on tap (and that's only if you purchase their "magic" wristband). With the wristband, this place will charge you by the ounce – it's not costly and you get your money's worth!
Week 5: (There's a week 5???)
And alas, the last weekend of the month. DGB was so happy to head to LA to play in the Menehene Tournament (as I sacrificed my involvement for the Manahere Ori Tahiti Competition in Milpitas). We stayed at a guest house with his teammates/our group of basketball friends and I swear it made me feel like I was in college bonding in the cabin or something! (NOT A BAD THING AT ALL BECAUSE I HAD FUN). DGB was so stoked – he dropped 35 points in the last game! The boys played hard and brought home the trophy – along with a t-shirt and a bag.
And can I just say – Pop Bar and Half and Half Boba FTW!
****DROOOLS****
Mind you, this is not even covering the weekdays that we have spent in July. What's funny is that I'm more of a winter, Christmas type of person – but this July has been so fun! I'm always thankful for the people who are in my lives. And around exactly this time last year, I admit, was the toughest for me. But I'm so happy this year has made it up… and everyone deserves to be happy because we work so hard to be so happy, right? What makes me more ecstatic is that these events all occurred in California… aka home. Sometimes, you don't even need to leave the country.
At 25 – this blog is blowing up – so I'm grateful for that as well 😉
Until Next Time…
**All Gifs not designed by Me**