As you may (or may not) have noticed, DGB and I constantly take a trip down to LA. Whether it is for Disneyland, Universal, any Festival or any Food spot – we're just always out there doing something different. Now… the one place that he and I really do love going to (and try to stop by every time we go) is The Anchor – right there by Venice Beach 🙂
Food, Awesome.
Ambiance, Great.
Service, Chill.
Aftermath, Worth it.
We've counted and found that we traveled to LA 11 times together – and at the 1st of those 11 times, we found the first local restaurant to come back to (which was also chosen at random via Yelp Search) and I suppose, by fate, Anchor would be our spot. Ugh, we fell in love with this place mainly because of their Lobster Benedict and Lobster Rolls… my word, those are the signature dishes you must have (drool everywhere). But who am I kidding, after having a few of the bottomless mimosas, it tastes even better. Total plus.
Oh hey, look, Our first time together! (no food pictured – idk why)
Small fun fact: when we first went, the bottomless mimosa time limit was a little different. No matter what time you'd arrived, you'd be able to drink as many mimosas as you could until the end of happy hour time (think it was until 2 pm? Don't remember clearly). But, almost 3 years later… We found out that there now is a 90 minute rule – Confirmed after this past weekend (Yes, we went again).
So chug!!
If you're curious about the other things on the menu (in case you're wondering if you're wasting your time on lobster roll, Benedicts, and mimosas) – well, we hear that everything else on the menu is pretty SWEET as well. We went with friends this past weekend and they had the French Toast, Chicken in Waffle, Kale/Quinoa Salad, and Grilled cheese and Tomato soup. Turns out – yes…. it is not only the lobster benedicts and rolls that are to die for…
It just taste…. so….. good.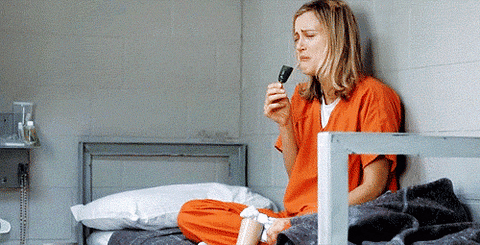 Oh and, what else did I not forget – Pictures of the Lobster Roll and Benedict. (feat. French Toast and Mimosas) Of course. Can't forget this time.
Adding on, I'm not high maintenance, so in my preference, the people who work there are pretty awesome. They took really great care of us. Thus, I have no complaints for Anchor and their customer service. So dope service, dope ambiance, and again, food is legit.
Last, but not least, I recommend sitting outside. The Anchor sits on a Main Street on the sidewalk, but they also have porch space. The inside of the restaurant is a bit small with their little bar space, but it feels better to not sit on a high chair and more leg room (plus warm weathers). Then again, everyone has their own open, I just don't think that's something to worry about . After all, you can spend post-feasting and drinking walking around the areas Venice Beach is just right there – so you can walk and watch the sunset or have a little walk on a Sunday – which is the normal time we usually go.
I think what also makes this place our favorite is because it automatically became our tradition. After all, our first visit there was the very first time he and I said the little "I love you".
Oh – gotta add the picture from the last time we were there
That is all!
In case you want to check out the reviews: https://www.yelp.com/biz/the-anchor-venice
**All Gifs not Designed by Me**