2019 is the year I practice balance, learning, self-care, growth, and positivity. All the good things.
In order to accomplish the goals I've been procrastinating on, I first evaluated a few things I wanted to achieve: updating my blog regularly, focusing on our vlog, gaining productivity/using my time wisely.
Clearly, I'm not the best person to update my blog on a regular occasion but that's why I went to find out my negatives in order to take in the positives.
So I've decided for my first two months of the 2019 year to step back and reflected all habits – whether it was habits I wanted to change, work on or get rid of, it was time for action. My plan went as follows:
Make your overall goals
Evaluate what's stopping you
Evaluate the proper changes.
Make the changes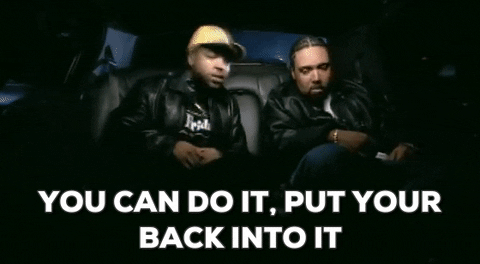 Habits to start in 2019:
Focus on Breathing
Staying away from my phone
Aim to learn and reflect something new every day
Staying motivated
Meditate.
Breathing
Overthinking and noticing it's hard to focus is a struggle that pushes me back from finishing my work in time. After researching, I found that reserving a minute of your day to focus on breathing HELPS. I chose to focus at least once or day, or once every few hours. It helps in some ways de-stress and direct my mind back into the present and not thinking too much of the past. Further research shows that breathing slowly through your nose is also healthier for you.
Stepping away from my Phone
Letting distractions get in the way, for a loooong time. A few bad habits here: screen time and being on my phone before bed.
Thanks to the iPhone, you can view your screen time, and mine was OFF THE CHARTS. You know how it goes, pick up your phone when you're bored, exit the app, open the app, exit, put it down, pick it up.

I try to distract myself with other things so that way I can stay off my phone when I don't need to. Taking the time to note your progress on a spreadsheet or bullet journal also helps you feel successful! Believe me, it helps to see the numbers visually; you'll feel so good seeing the metrics decrease.
It's also a fact that you should stay away from your phone at least an hour before bed so you can fall asleep easier. The artificial light keeps you awake, making you staying awake longer (resource: psychologytoday). I've also tried to make sure I'm not on my phone while I'm IN my bed (really, you should train your body to only sleep and to boomchickawowwow on your bed).
Learn Every Day
The feeling of not being open to change but rather feeling content. I want to become more engaging with others and more understanding. Of course, in order to help you move forward, you have to become more open to other thoughts, accepting conversations, observe other's positive actions.
It's simple yet not so simple for me to do this. I started picking up books again. I tried to find out a fact every day. Every day I try to reflect on what I've learned the day before. On top of that, I want to hear more "yous", less "me" in conversations.

It's a habit I'm trying to get in order, believe it or not, but that's a struggle from an "instilled" habit. It's not something that I have an excuse for, but because I've experienced a certain time of being by myself for a significant part of my life, I imagine this is what it resulted to.
Staying Motivated
Procrastination and finding the push. Sometimes the best person to motivate you is you. I mean, you can look back to other people who support you, and I love the support. It's just that in the end, it's you doing the work and no one else. You have to find your inner strength to make this happen. And I wanted to find my own inner strength.
I'm still taking the steps towards this, but one thing I've done in order to stay motivated was by downloading the "motivation" app. This app pops up notifications every so often for a gentle reminder. I also love listening to boss ass music while I'm working or working out to keep me pumped. (as of late, Cardi B has been pushing me lol).
Meditate
Feeling overwhelmed. Towards the end of 2018, I started to feel very anxious, uneasy, so on my toes, an uncomfortable and new feeling that I have never felt before. I've never felt anything like it and started experiencing anxiety.

Honestly, this is the reason why I evaluated my 2019 habits – I just wanted to get rid of it somehow. It's also hard to do this by myself, and I've researched ways of what I can do for myself since anxiety wouldn't let me open to anyone else.
One of the books I've picked up that helped as a guide was "Declutter Your Mind: How to Stop Worrying, Relieve Anxiety, and Eliminate Negative Thinking" by SJ Scott and Barrie Davenport. Following their tips and methods inspired me to pick up such good habits. I hope this can help you too.
One last important advice I like to note is: get rid of the bad habits slowly while slowly making new ones. It's kinda like going "cold turkey". TAKE. YOUR. TIME. If you don't, there is a higher chance that you might crash hard, feel overwhelmed, and give into old ways.
Also, everyone is different, but this is the method that is working for me so far in order to provide a better me, along with quality posts. I hope you'd feel that.
Cheers to moving forward.